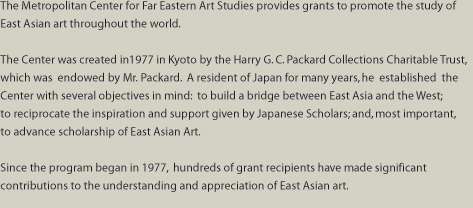 NOTICE:

The Metropolitan Center for Far Eastern Art Studies has reinstated all grant programs as of the 2016-2017 academic year.
Applications for the 2017-2018 grant programs are now available for download. Please follow the links above for information specific to each grant program.
To receive information about grants as it is made available, please email the administrator to be added to our mailing list.


Recent Grants Recipients